Do you say, "YES,'" when you really mean and want to say, "NO?"
Do you take better care of others than yourself?
You aren't alone; I can help you get unstuck and take control of your life.
Lorraine Johnson Life Coaching is a full-service life coaching practice specializing in self-discovery, authenticity and personal foundation coaching for individuals, groups and small businesses.
In today's fast-paced, high-tech world it's easy to lose sight of, what you want, who you are, where you're headed and how to get there. As a Life coach I can help.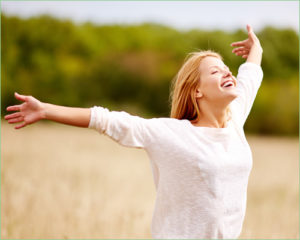 Together we'll examine your current life and explore new possibilities. I will help you, creatively problem-solve and find the time and energy to make the changes you need to, so you can create the life you want based on who YOU are.
I love helping my clients get from where they are to where they want to be … even if they aren't exactly sure where either of those places may be. As your coach, I'll empower you to discover your own truths, find your own answers, realize your own dreams and overcome anything that interferes with accomplishing that.
I also love speaking with people ready, willing and courageous enough to make this journey.
That's why I offer a complimentary exploratory call where we'll discuss what your life would look if you were living it on your own terms and what might be some meanigful next steps for your make your life more satisfying and fulfilling. I approach these calls with no specific outcome in mind, beyond establishing if we're a good fit.  There's nothing to lose and it may even reveal your next step towards creating the life you want.
Call me today at (201) 232-9003 to schedule your free Exploratory Session.
Schedule your FREE Exploratory Session Now!
201-232-9003
"Lorraine offers exceptional Life Coaching services. As a colleague and friend, she has assisted me over the years when I needed support, wisdom, and guidance. When my father became ill, the first person I thought of to cover my clinical practice was Lorraine! She is compassionate, highly intuitive and one of the kindest women I know. I highly recommend her." – Rose Suzanne